My Fellow Americans is a song by Steve Combs.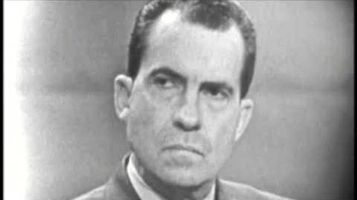 This song features samples from two United States presidents, Franklin D. Roosevelt and Richard Nixon. Roosevelt's Pearl Harbor address, Nixon's resignation address, and Nixon's famous response to the Checkers scandal are used in this aggressive electronic jam.
Composed by Steve Combs
Vocals - Richard Nixon and Franklin D. Roosevelt
Ad blocker interference detected!
Wikia is a free-to-use site that makes money from advertising. We have a modified experience for viewers using ad blockers

Wikia is not accessible if you've made further modifications. Remove the custom ad blocker rule(s) and the page will load as expected.